Homes & Land Tennessee is family owned & operated.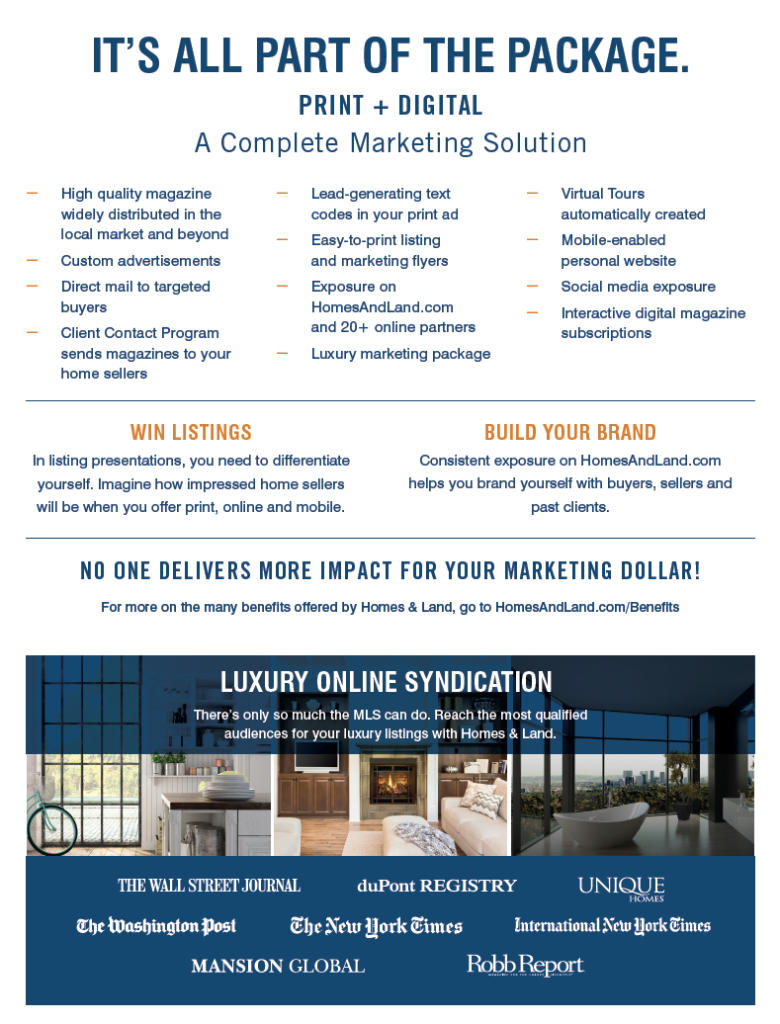 Mass Distribution
Homes & Land is a community expert specializing in local distribution. Our magazines are placed where your prospects live, work, and play. Homes & Land Tennessee can be found in thousands of locations across our great state including McGhee Tyson Airport, grocery stores, banks, convenience stores, hotels, shopping centers, and more. We ensure our racks stay stocked the entire cycle by handling distribution ourselves instead of outsourcing which is what the majority of our competitors do.
Targeted Direct Mail & Client Contact
We mail Homes & Land to people actively buying and selling real estate! We even mail a copy of the magazine to your clients so they'll be informed about your marketing.
Over 20 National Web Partners
HomesAndLand.com has one of the most affluent visitors of all real estate websites! We feature superb consumer content including comparables, interactive mapping, home valuations, virtual tours, and more. We have over 1 million unique visitors monthly and upload your listings to national websites*. RetireToTennessee.com is our exclusive retirement site featuring listings in our Tennessee magazines.*Websites subject to change. Posting criteria and frequency of updates may vary by website.
Text Codes
We provide you with a unique text code for each listing advertised in the magazine. Readers text the unique code to our shortcode (81035) and receive back a text with the BR/BA, price, agents name & number, and a link to view the listing in a mobile friendly format. We pass the phone number on to you as a lead to follow up with them.
Virtual Tours and Video
Homes & Land provides you with free virtual tours. All you have to do is upload at least 6 images and are virtual tours are automatically created! You can even include a voice over narration! Post the tours to other websites, MLS, blog, etc. homesandVIDEOS.com is a professional video produced with real video and posted to a number of sites including YouTube, Realtor.com, HomesAndLand.com, and more. Visit homesandVIDEOS.com for details.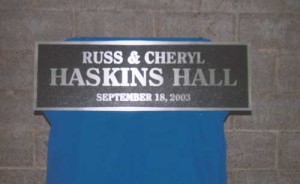 Our Homes & Land Tennessee Family 
We are a family owned & operated business. Started in 1983 in Sevier County by Russ & Cheryl Haskins, Homes & Land was one of the first real estate magazines in Tennessee. In 2003 the Great Smoky Mountains Association of REALTORS named the new addition of their building "Haskins Hall" in honor of their support of the GSMAR. Family members include son, Russell Haskins, daughter and son-in-law, Kristina & Glenn Longmire, and nephew, Kerry Haskins.
Pictured from left to right: Russ & Cheryl Haskins, Kerry Haskins,  Russell Haskins, Glenn & Kristina Longmire, 
Looking for rates?
Contact us for details regarding our advertising rates.