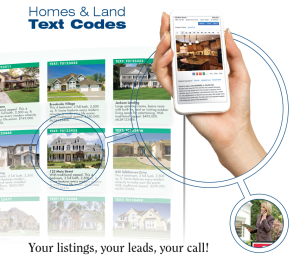 Homes & Land first introduced real estate text codes in 2012 as a way to give our readers immediate access to property details and additional photos of listings advertised in the magazine. These real estate text codes have been a very popular lead generation tool for our advertisers since day one and continue to produce results.
What's really great about our real estate text codes is they are easy for real estate agents to track the leads generated directly from their print ad in Homes & Land magazine. Each real estate text code used generates an email sent directly to the real estate agent with the subject that includes "texting lead from your Homes & Land Magazine ad."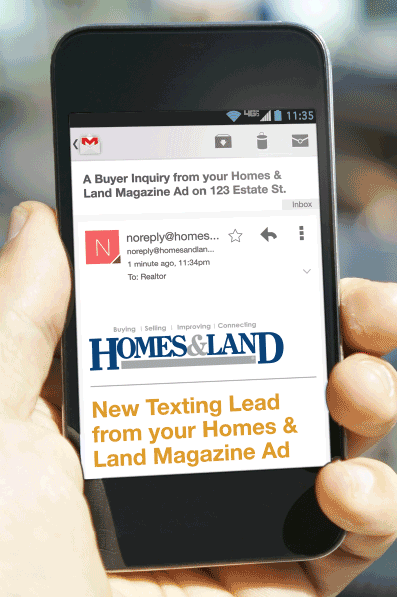 We're getting hundreds of these leads every week just for our Tennessee publications. Last week, we distributed our new issue of Homes & Land of Metro Knoxville and on Saturday, Feb 28 we received 16 leads with the majority being generated via text codes.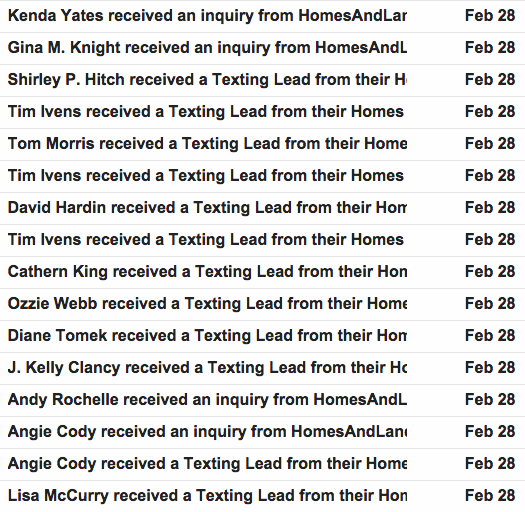 Real estate text codes are a fantastic source of leads and are included with your ad in Homes & Land. Be sure to speak with your local Homes & Land publisher about incorporating real estate text codes into your next ad.