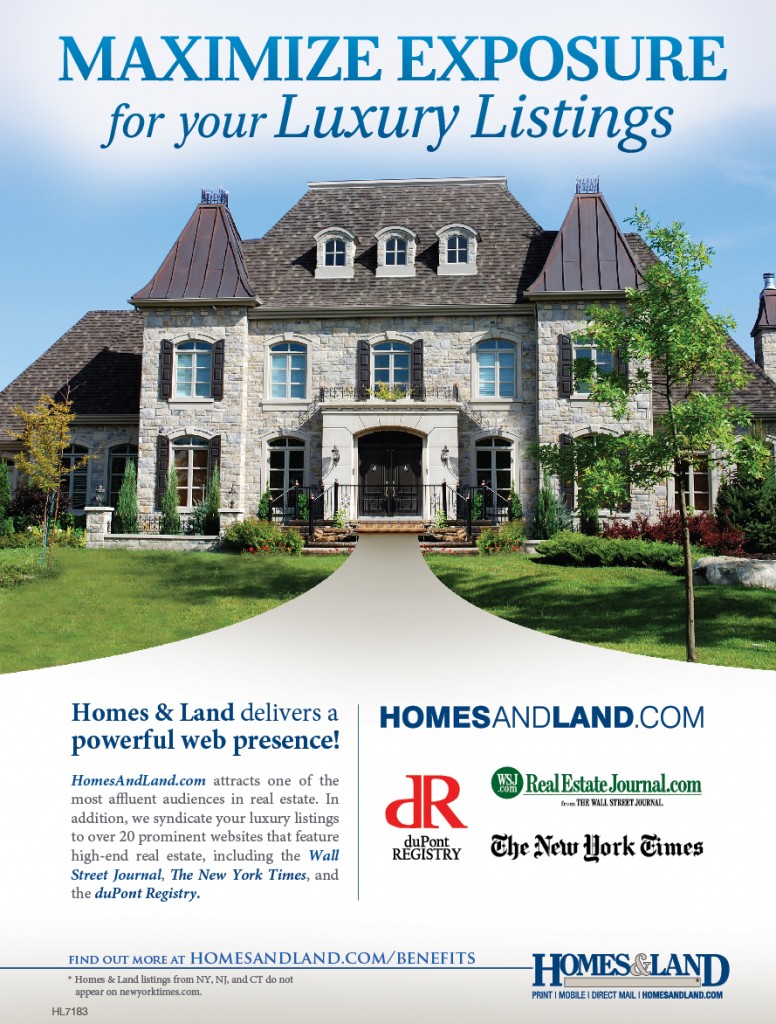 Homes & Land gives real estate agents who specialize in high end homes a luxury real estate marketing plan that reaches the affluent audience you desire. Homes & Land Magazine readers have higher than average income, over 70% live in the local area, and they trust magazine information more than other sources. This discerning group engages with Homes & Land Magazine at select retail locations, strategic office locations, and through targeted direct mail.
In the recent article "Winning in the Luxury Market: Do You Have What It Takes?" by Joseph Dobrian, Joseph states, "Top brokers agree that success at the high end goes to those who can bring maximum value-add to their relationship with the client, in terms of information, service, and marketing know-how. Global reach, exhaustive market knowledge, and canny use of both electronic and print media are vital." Homes & Land offers print, digital, and direct mail programs to reach those luxury buyers.
Homes & Land's luxury real estate marketing online includes several luxury websites including the Wall Street Journal, The New York Times*, and duPont Registry. Listings over $500,000 are sent to WSJ, listings over $600,000 go to WSJ and NY Times, and listings over $750,000 are syndicated to all 3 sites including duPont Registry. These websites individually can cost real estate agents $715 per listing! Homes & Land's luxury real estate marketing plan can actually save agents money by bundling these websites with our other marketing services.
27.4% of Homes & Land Magazine readers report incomes of $100,000 or more, which is 30% higher than the national average. According to the 2010 Census, the highest 20% of household incomes had a median net worth of 330,000. American households who earn $100,000 or more fall in the upper 19% of household income.
Be sure to speak with your local Homes & Land publisher to find out more about Homes & Land's luxury real estate marketing plan.
*Please note that listings in NY, NJ, and CT are not available.